What is Myotherapy Massage?
Our Myotherapists apply more advanced treatment techniques to attain a deeper release of the muscle and fascia. Our practitioners are qualified and trained for many years to be able to use and apply several needles to the areas of pain and discomfort. They will assess and recommend where they believe that applying needling will help the most to instantly relieve your pain. Myotherapy appointments will usually be long enough to treat more than one area of the body if required.

We believe in individual patient management, and do not have set treatment plans in place. It is always best to you ask your practitioner what they recommend for you specifically, especially after your first treatment visit, in regards to suggested length of appointments required for your condition and body.
Our Practitioners
Our highly qualified and skilled Remedial Massage therapist's and Myotherapist's have over a decade of massage experience treating patients in our clinics. They apply techniques that stem from sport related conditions, deep tissue release, muscle relaxation, Thai Chi and holistic care, with the aim to educe spasms, tightness and relieve pain symptoms occurring in the body.

Our experienced practitioners offer specialised treatment that will also compliment other therapeutic services and care that we offer at ChiroCure Clinic. Both pre and post adjusting massage treatments can assist with the body's ability to hold the correction, as well as making it easier to get a correct adjustment, by releasing muscle tension and tenderness.
Highlights of Care
Treatment covers area(s) of concern and referral pain.
Holistic treatment is specific to you and your body.
Apply a variety of specialised therapeutic techniques.
Encourages optimal health for the entire body.
Promote healing, relaxation, muscle release.
We have 30 / 45 / 60 / 90 min appointments options.
All treatments are claimable with private health insurance under 'extra's cover'.
Get more than 70% back on your appointment!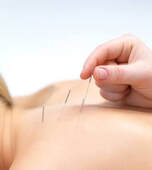 Benefits of Myotherapy
Pain relief
Increased circulation of blood
Promotion of healing
Increased range of motion
Increased strength and functionality of muscle tissues
Return of correct biomechanics
Provide instant muscle release
Can be used on hard to release muscle areas and groups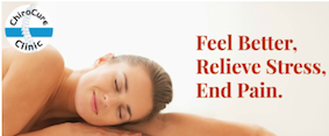 Who can be treated?
Massage can be used for a variety of musculoskeletal problems, neuromuscular dysfunction, muscle imbalances and pain syndromes. Therapy is specifically aimed to help with muscular pain, myofacial pain syndrome, hypertonic muscles, muscular tension, overuse injury, painful tendons, tender ligaments and more.

Many muscular related conditions are thought to be a primary contributing factor to pain and other related symptoms. Myotherapy Massage can also include Dry Needling treatment, as an add on to any appointment for only $30.00!
Book an Appointment
Frequently Asked Questions
What happens after treatment?
Patients will often ask "once I am are feeling better, how often do I need to have Myotherapy or dry needling appointments?"... and the answer to this question is completely different for every patient as area of treatment, pain levels, conditions, lifestyle factors and how what the whole body is doing.

Lifestyle factors can affect how well you respond to the treatment and how many sessions you need to keep the body feeling good, as well as how our practitioners will recommend that you frequent the clinic for an appointment. We can offer you advice on when is the best time for you to come back for another session to keep the body and muscles feeling good.
How often should I be having a treatment?
Most of the time once the dysfunction or imbalance has been corrected the body will often maintain the appropriate balance. However, the musculoskeletal system is under constant stress from the demands of varying postures, gravity, psychological and emotional states.

A regular exercise program combined with good posture and co management care with either our Chiropractors or Osteopath may help to prevent many reoccurring pain problems.